Influences & Artistic Integrity (Ep8 ThinkPiece)
This essay will explore how some hip-hop artists may develop a unique and innovative style. Many figures in the genre may exhibit a unique image or sound that sets them apart from other artists. There may be a few sub-genres in hip-hop which particular artists may be more active in and this may lead to varying degrees of success within hip-hop as a whole.

 RadioTrain Ep8 starts with California-rapper Earl Sweatshirt's depressed tone on 'Balance', showing a unique rhyme style that strays from his earlier music which was heavily influenced by MF DOOM. This DOOM influence is exemplified in 'Hoarse' (2013) by the internal rhymes of the opening lines: "Gorgeous chrome-plated horse whip / Home-making paintings for poor-quality porn flicks". Take the assonance in 'making paintings' for example; the repetition of the 'A' sound is a type of rhyme style that allows Earl to deliver a recognisable flow that was stylistically popularised in the work of MF DOOM (See 'Doomsday': ""Doo-doo-doo-doo-doo!" That's a audio daily double / Rappers need to fall off just to save me the trouble, yo"). Balance (2016) by Earl Sweatshirt features sample-heavy production by Knxwledge, which is not only an iconic characteristic of this particular producer but it is also prominent in much of today's music. This song is more subdued when compared with some of the other work by Earl that's on this playlist. For example, 'Off Top' from his most recent album 'I Don't Like Shit, I Don't Go Outside' has a similarly dark vibe but at a much more aggressive level, featuring metaphors such as "You berries and you honey for the bear that's here to tear and eat". Earl's more recent music is further his own style than anyone else's. The artist appears to be less DOOM-inspired and this idea is backed up in an interview where he says: "As I got older, and that's not even a disrespect to him, I kind of outgrew DOOM". Here we see an artist who has drawn heavily from another successful rapper and then used such an influence as a springboard into a more unique and well-established form to create an innovative space in hip-hop.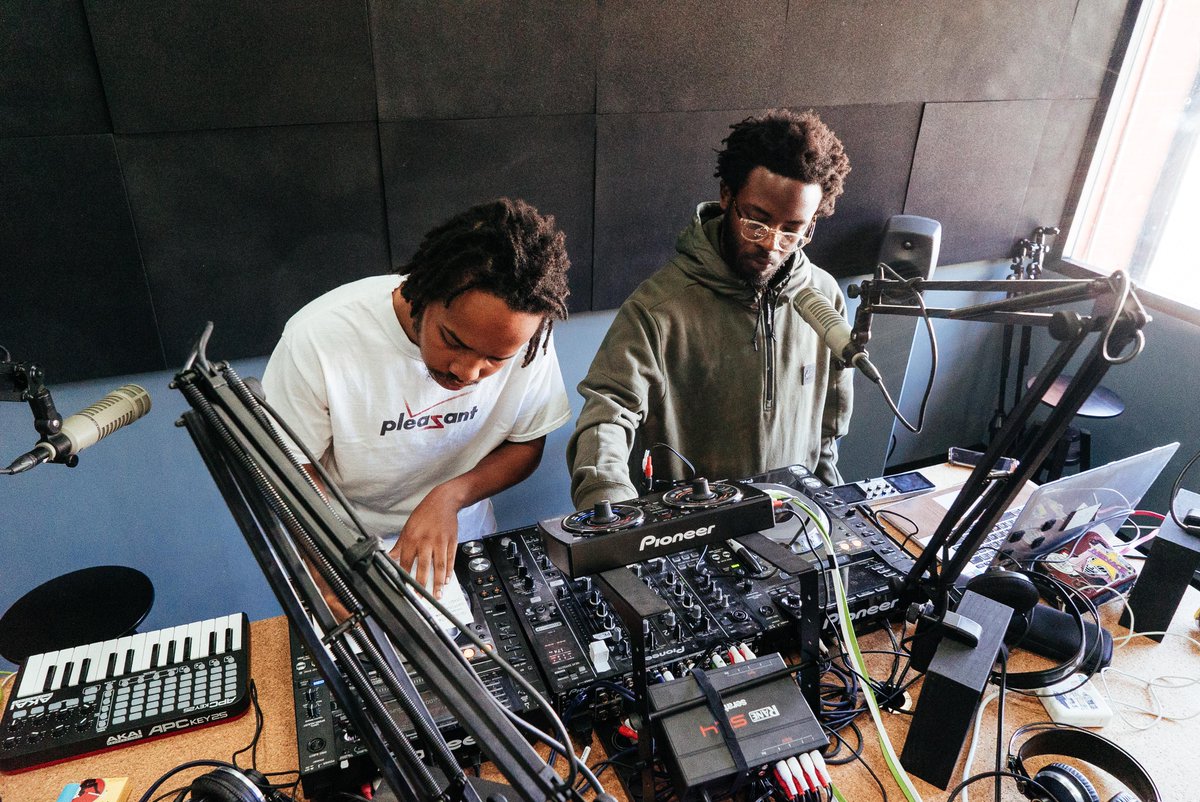 "Watch the wall collide with my fist / Mostly over problems that I know I should fix / Focused so I know my skin tone is a cliff / We on the edge and they hopin' we slip" - Earl Sweatshirt, 'Balance' [prod. by Knxwledge] ('KnxSweat' pictured above on RBMA Radio; Listen here).
 Growth in artistry is crucial in developing a particular style and this is explicitly themed in the music by Mac Miller. Hailing from Pennsylvania, the rapper has detailed the journey from the darkness of drug addiction and isolation (as also explored in Earl's music) and then transitioning into the freshness of relative sobriety. The artist seems to have hit rock bottom in the mixtape 'Faces' (2014) and in contrast celebrates new beginnings in the album 'GO:OD am' (2015). The song 'Grand Finale' summarises a feeling of worthlessness by stating "Let us have a grand finale / The world will be just fine without me", which also indicates a welcoming of death. Such a dire tone is juxtaposed by the song 'Rush Hour': "Maybe get married to a local bitch / I be, I be, I be, I be over shit", finding closure from the somber state of mind identified in Grand Finale and looking towards a brighter future. The (once) reality-TV star's musical endeavours have exemplified a thematic growth away from depression and in favour of self-actualisation, resulting in music that has organically shape-shifted over time and satisfying a more commercial fan base. Such a change is difficult to replicate due to the dangers of exploring heavy drug use and this means that Mac Miller's discography is quite revealing of significant personal discovery.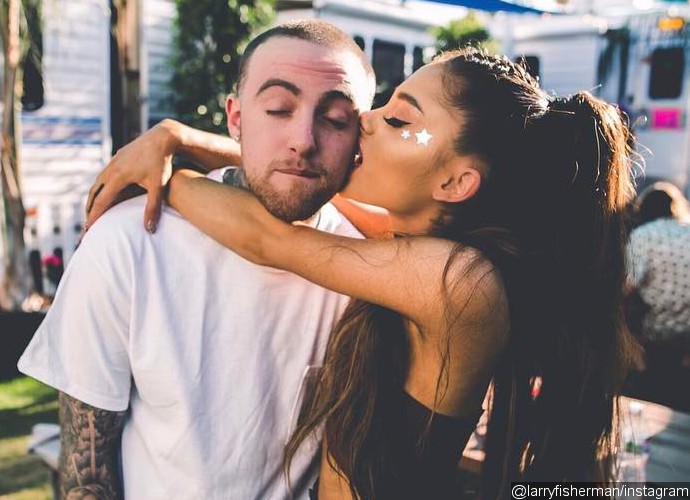 "I'm a bit surprised that I'm even still alive / Mixin' uppers and downers, practically suicide" - Mac Miller, 'Grand Finale'. (Mac Miller with Ariana Grande, pictured at Coachella 2017)
 Kanye West is an artist who's unique style has become most influential, working with a huge variety of artists within the music industry. Such diversification among the different styles of hip-hop suggests that Kanye is an incredibly versatile artist and a unique individual as a result. 'Gold Digger' (featuring another dynamic artist, Jamie Foxx) is one of Kanye's most popular songs, peaking at number one on the US Billboard Hot 100 on September 6, 2005. Such a triumphant accolade may be a result of Kanye's original branding that has stayed relevant with contemporary trends – the song still being danced to in clubs today. Kanye's brand has also strayed into the fashion industry, taking 'YEEZY' to new heights of popular culture and revamping the mass consumption of Adidas products. Here we see an artist reaching celebrity status as a result of being a highly marketable individual who has monopolised his style to increase his financial gain incrementally. Such a feat, however, is not cause for Mr. West to 'rest on his laurels' and then fall from grace. The artist continues his mainstream success in his most recent album 'The Life of Pablo', which was his eighth album to go platinum and streamed over three billion times worldwide, per the release. The song 'Father Stretch My Hands Pt. 1' also makes new waves in the music industry by sampling a gospel song to create a new style of hip-hop, evoking a sense of divinity in the music. Whether it be music or other business undertakings Kanye West seems to show originality in his artistry and this leads to an iconic output, seemingly without clear influence.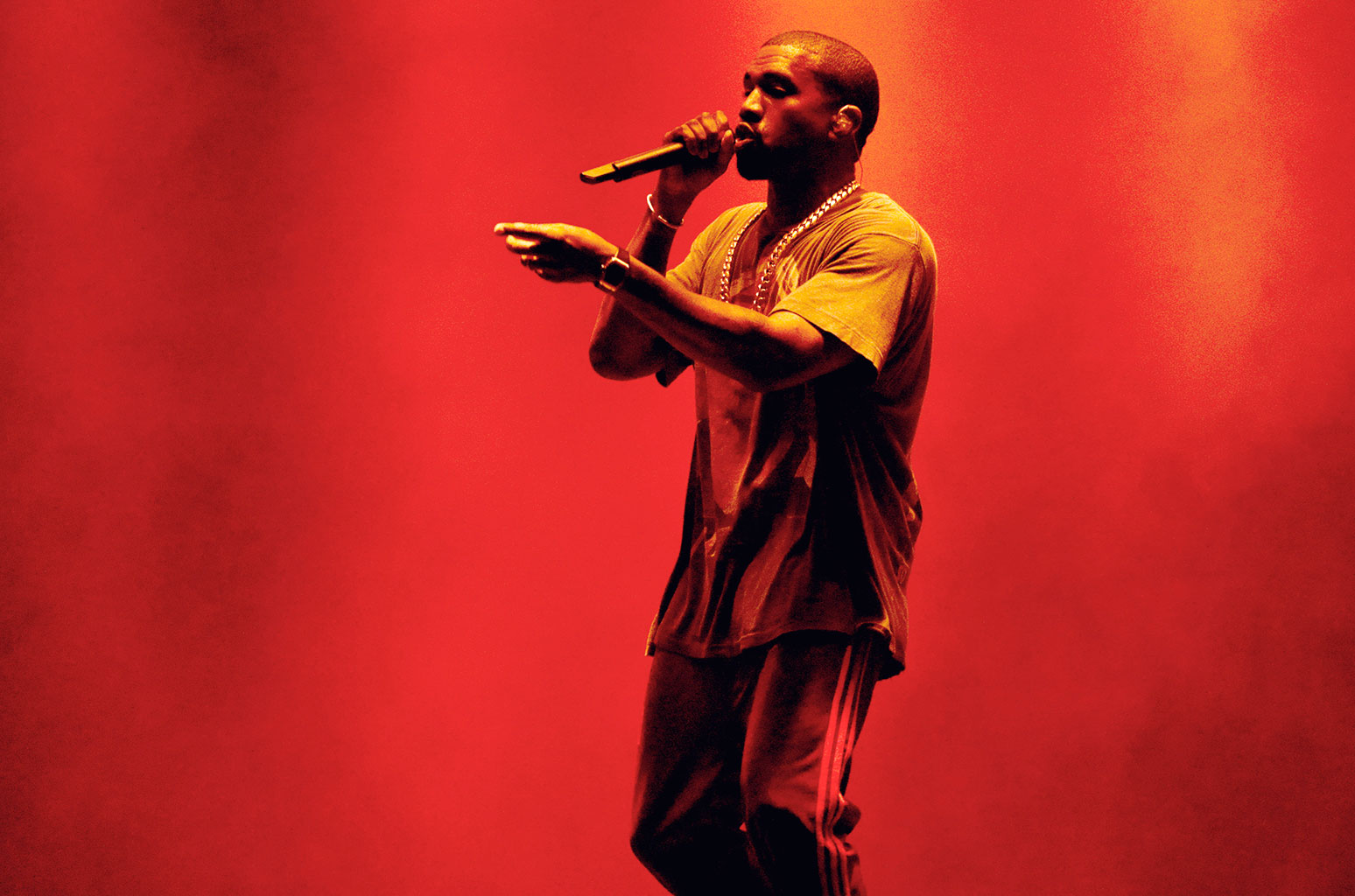 "Now if I fuck this model / And she just bleached her asshole / And I get bleach on my T-shirt / I'ma feel like an asshole" - Kanye West, 'Father Stretch My Hands Pt. 1' (Pictured above at the Meadows Music & Arts Festival 2016)

 In conclusion, the artists examined in this essay each export their own original styles that are unique from one another. Although some artists seem to be more clearly influenced than others, each have progressed in their own respect to reach a greater point of individuality. Mac Miller has drawn inspiration from prolonged drug use and the depression that may come with it, which is an influential factor that's also apparent in Earl Sweatshirt's music. While some of the songs by Earl Sweatshirt and Mac Miller may overlap in terms of subject range (instigating collaboration: see here) their rhythmic delivery and beat-choices vary significantly. In comparison, Kanye West's music has brought him the most mainstream success. However, their seems to be less rich detail in terms of who the artist really is – with more relatable accounts being offered in the slightly more underground music. There seems to be a trade-off between artistic integrity and commercial value; less in one category correlating with more in the other. The lines between the sub-genres in hip-hop are blurred, making it challenging to compare artists who explore music in their own ways. Nevertheless, while some artists may have been more influenced than others they still prove to create rare forms of rap music that may also become influential in their own right. I look forward to witnessing in which direction hip-hop goes next. Bless up.
- Henry Garlick
---