PREVIEW: Yung Lean & Sad Boys - Manchester
Tonight, in just a few hours on the 12th of December, Yung Lean and Sad Boys may be seen in Manchester's Albert Hall to perform a heavy set of live hip hop. For Cold Compress Radio, Henry Garlick will be there to review the event as a whole as well as bear witness to rich scenes. The night has promise and the air is cold but not without anticipation.

---
 Leandoer is approaching the last leg of a European tour following the November 2017 release of the album 'Stranger' before embarking on a tour of North America in January. His most recent project seems to have presented itself with dark imagery contrasted by a lighter tone. The album seems to be less aggressive than the music displayed on 'Warlord' (2016) and the artist has shown improvement with tighter melodies and more romantic lyrical content. The beats are a continuation of the trap-like sound of arpeggiated hi-hats and characteristic '808' bass in conjunction with lo-fi production. Leandoer first experimented with the microgenre of 'cloud rap' several years ago; a style which is increasingly popular in much of today's music. This stipulates that Yung Lean is an influential artist by popularising a particular form of hip hop. Don't sleep.
Yung Lean pictured at London's Royal Festival Hall in June 2017 (photography by Vic Frankowski).
 I have seen Yung Lean live once before at Reading festival 2016 and the performance left me shaken. The BBC Radio 1Xtra tent was packed to the seams and at moments during the show the crowd became so jubilated that it would sway as an entire mass towards the stage, causing multiple people to fall. That's typical of Reading, though. A classic moment within the audience soon occurred: a gentleman could be seen climbing one of the central support structures and he happened to be wearing the same rare hat as a friend of mine, who also tapped out halfway through the set. Seeing Yung Lean live is an intense show. As remarked fifty minutes into 'RadioTrain Ep3', the roses that were stood by the DJ booth for the duration of the show were thrown evenly into the crowd by the end. The buds were ripped to shreds. (Listen to the show here).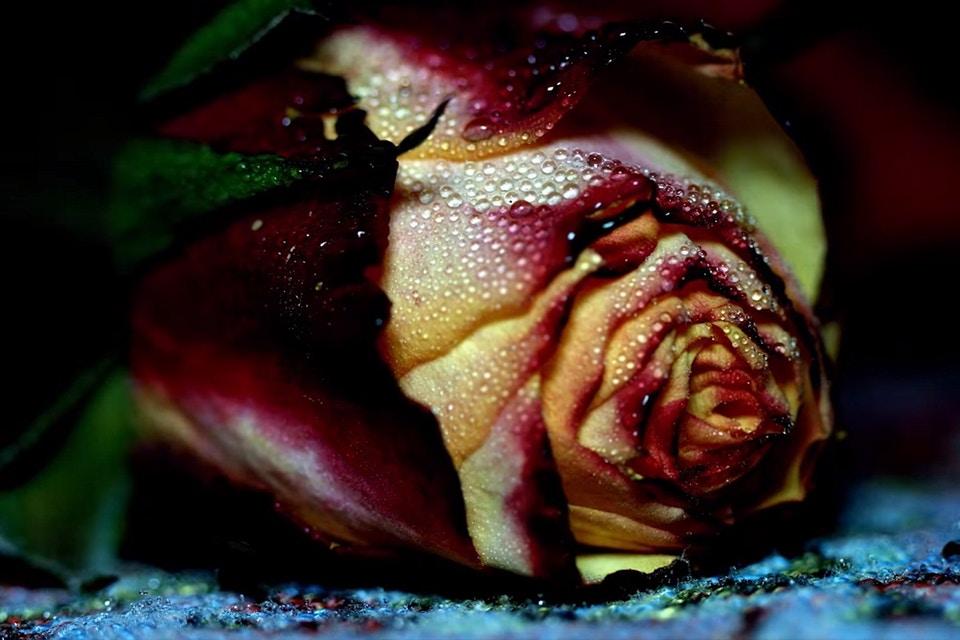 A dilapidated rose from the music video for 'Eye Contact' (see here - listen while you read).


 A criticism of Yung Lean's music is that it lacks lyrical quality because much of the content may be about wealth i.e. 'Gold on my wrist, phone in my pocket' as well as drug use: 'Louis duffel bag filled with heroin'. However, it may be argued that the music is less about the lyrical content and more about the sound of the voice and how the cadence of the vocals work with the beat, forming another form of emotional portrayal. This emotion is usually melancholy, hence the association with music group Sad Boys, which features production and DJ credits by Yung Sherm and Yung Gud as well as vocals by Bladee. Furthermore, in recent times, the artist has explored a deeper meaning within his lyrics, sometimes exploring the feelings behind romantic relationships such as the refrain in 'Agony': 'Isolation caved in / I adore you, the sound of your skin'. It may be interesting to see how these newer songs may be performed live as well as how the crowd may respond to them.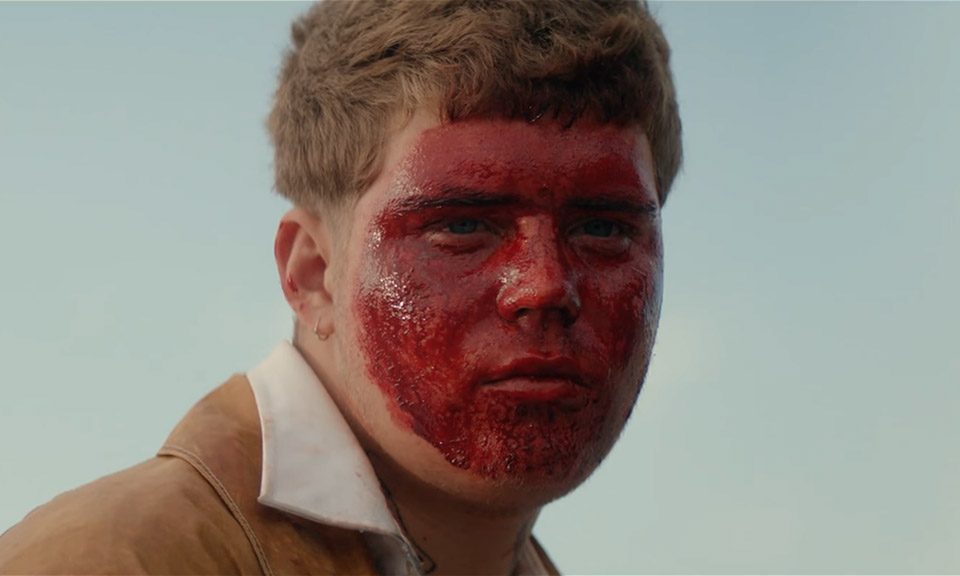 'The day after the massacre'. Picture from 'Stranger: the short film' (see here).

 I have not attended the Albert Hall before so it will be a fresh experience as to what the venue is like and rest assured that I will address the evening with a keen eye. A positive expectation of the venue is that it seems to be very big so this may allow for a good crowd feel as well as monumental percussive elements so I have high hopes for a quality show. Yung Lean can be expected to perform classic bangers such as 'Hoover' and 'Ginseng Strip 2002' as well as new music such as 'Skimask' and 'Red Bottom Sky'. Hopefully, as a bonus there may be some sort of merchandise available so fingers crossed for a wavy garm. Stay tuned.
 -Henry Garlick