RadioTrain Ep1: A Reflective Account
RadioTrain Ep1 was released on Friday 25th August. Below is a reflective account on the themes, production, and presentation of the show. Advisory: explicit content.
The show begins by presenting an answer to what a typical listener may desire: "that good hip-hop?". You're in safe hands with Henry Garlick, who has Dizzee Rascal hit you with the iconic 'Fix Up, Look Sharp'. The loudness comes out swinging by the artist spitting high-hat style grime rhythms over a 'boom boom clap' beat for you to nod your head to. Braggadocio (in this case being exemplified by Dizzee's gleeful and juvenile lyrics, fulfilling his 'Rascal' namesake) is a usual hunting ground for many figures in hip-hop. A discussion of wealth and physical attributes is made very present and this theme echoes from the end of the first song and machine-guns along a similar vein as Drake's narrative in 'Energy' begins to warm up the atmosphere. The production is glitzy, featuring looped piano melodies and a hollow, knocking drum kit is coupled with a croaking bass that adds to the nocturnal atmosphere. The song is ultimately about gaining various attributes as a result of fame. However, not all of these elements are welcome because apparently having "a lotta enemies" is a side effect of gaining money and strippers also. Good luck dealing with that, Drake, we're praying for you.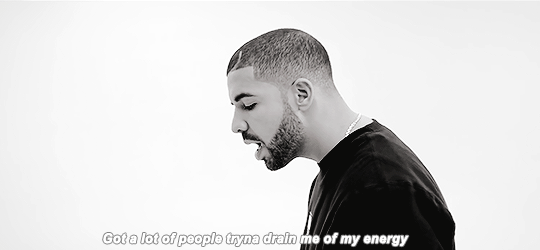 Henry then reminds us that "the time is whatever you make it" which could be interpreted to suggest that the tense we live in (past, present and future) is a matter of perspective, referencing the subjective experience of an individual. As this highlights a possible distinction between listeners we are in contrast momentarily united by playing the same music. Also as Cold Compress Radio is an online station the listeners could be tuning in at any time of the day so Henry may be referencing this ambiguity of setting. It seems as if this playlist is setting up a nightlife mood by playing 'Hell of a Night' by ScHoolboy Q. Q is a skilful songwriter who puts together a banger that amplifies the partying lifestyle, which questions if the listener is also "about that life". But before you can answer by getting down and cutting a rug, an unusual comment punctures the vibe. "Turn you head and cough" is intended to grab one's ear in a way that may leave the listener momentarily confused. Although Henry may be referring to his own microphone etiquette the phrase is also one used by a doctor giving a prostate exam. This strange parallel is thrown in to keep the listener's attention and ensuring the playlist stands out from the background. Upon such scrutiny this utterance may also be a casual instruction for behaving politely in a social situation and not coughing into the salad bowl at the dinner table for example. The next song is absolutely worth some consideration as production from Tony Seltzer bursts through with the rip-roaring bass from Wiki's 'Pretty Bull'. Wiki's smooth, howling melodies and nasally flows bounce seamlessly across a cut from one of the artist's greatest projects. RadioTrain Ep1 coincided with the release of Wiki's new album 'No Mountains in Manhattan', which hosts a unifying commentary of the streets of New York. We stay contemporary at Cold Compress Radio. Rest assured that Henry was very satisfied with this underground project.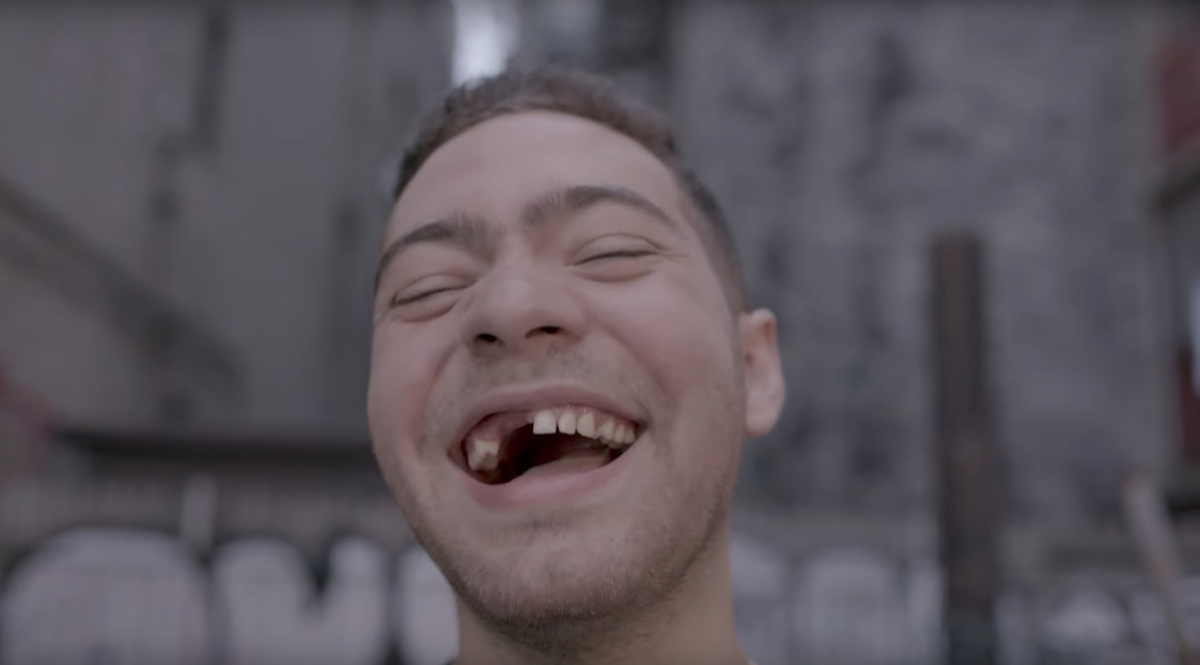 Wiki's signature toothless smile. Watch the video for 'Pretty Bull' here.
<iframe width="560" height="315" src="https://www.youtube.com/embed/VUC_DOhfzwQ"; frameborder="0" allowfullscreen></iframe>
'Alright' by Kendrick Lamar, a cacophony of woodwind, background vocals and BASS, is a staple for getting some hype before a night out. That Pharrell Williams co-production really proving to be influential, not only on the song but also at assorted protests in America. (See link above). The airy production of Young Thug's Atlanta-based posse cut 'Guwop' (Gucci Mane being named as one of Thugger's greatest influences) is an emotional ballad about each of their achievements in hip-hop. The mixtape artwork for 'Jeffery' is remarkable, which features the striking image of Young Thug posing in a beautiful purple dress. Perhaps some may regard this image as being controversial because it stumbles into the realm of gender politics, wherein describing such an image as strange would be cause for a debate on the fluidity of masculinity. As this is not the first time Young Thug has appeared wearing a dress the ideas on gender and how this is represented in popular culture are thematic to his artwork. Then A$AP Rocky, another icon in fashion, takes over the stage with the stomper of a track 'Lord Pretty Flacko Jodye II', which is best suited for the 'skrrting' car journey from a predrinks to the club. The song sounds visceral, evoking the imagery of a gold-toothed smile that gleems at you through the smoke while you sip purple liquid from a Styrofoam cup.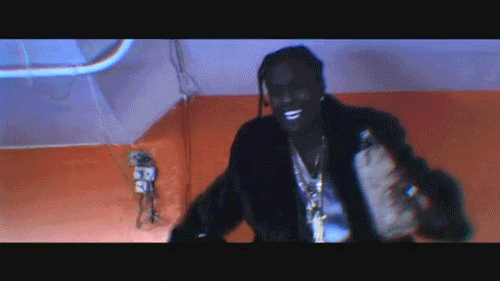 "Who the jiggy nigga with the gold links? / Got me reminiscin' 'bout my old day" -A$AP Rocky, LPFJ2
Once you get to the club, suitably intoxicated, you'll be greeted by something different. Although the acoustic guitar riffs of 'Feel Good Inc.' by Gorillaz does make way to a solid rap verse, some may categorise it as being indie rock and it was chosen to be added to the playlist in order to send the listener a curve ball. This show caters to a broad taste of hip-hop and avoids becoming boring and repetitive by swerving into the occasional different genre. The pioneers of music can be seen to delve into many different genres (Kendrick Lamar with the fusion of jazz and rap for example) so, should one attempt to form one's own form of artistry, the radio ought to follow this experimental thinking as well. Just as the musician composes the narrative of their album, by constructing pieces of music in a specific and thought out order so as to give the listener a holistic experience, the radio presenter is an artist in their own right by commandeering a narrative in a similar way. Vince Staples does this by combining house with hip-hop, a genre which here shall be described as 'future core'. This is epitomised in 'Party People' which slides in next with shifting basslines and bubbling flows that detail a Mr Staples coaxing people into dancing and grooving while he paradoxically cannot do so due to being only seeing death and destruction. Despite the song being adept to jumping around to, we are are reminded of the fragile social climate of America as told by an artist from Long Beach, California.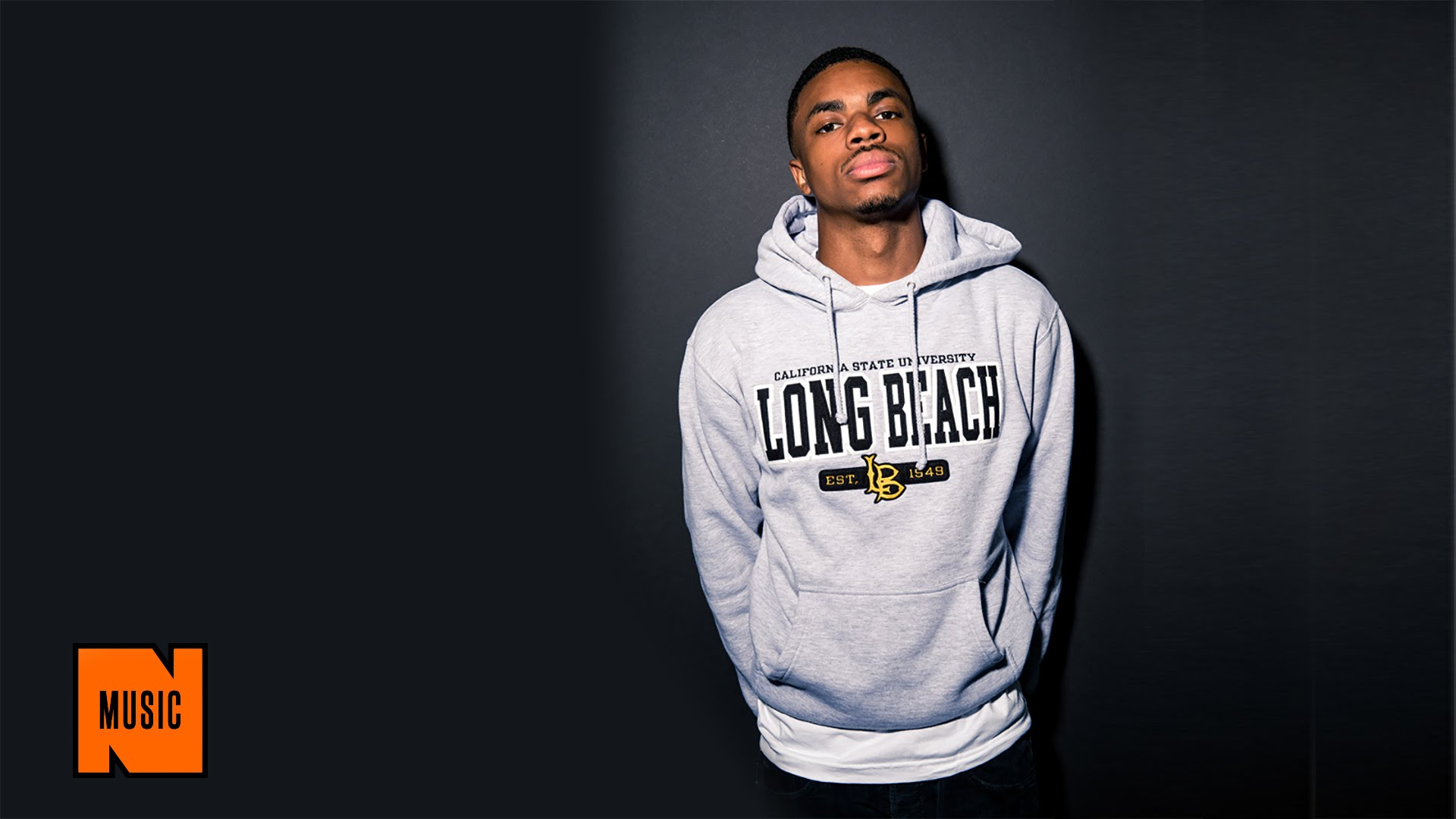 "Deja vu from my bayside view / I see black cats in the daytime too / I see black cats on the daytime news / With handcuffed wrists and their skin turned blue". -Vince Staples, Party People.
Kanye West's 'All of the Lights' is ideal for a mainstream 'slammer' as its familiar drums and trumpets provide bars to surround a large audience. Is there any escape from such a well-known tune? At this point in the show (roughly halfway through) Henry offers an opportunity to leave the room and take a walk. In doing so, wherever the listeners may find themselves, a prompt to spread one's energy to those outside of the room may be a virtuous action as, by simply moving around, the good vibes can be spread evenly. #osmosis. In order to not miss out on the next track, we can recommend turning up the volume so it can be heard across numerous spaces. Gritty raps from Danny Brown's 'XXX' takes the twisted form of 'Monopoly'. What's great about this track is the way Danny nonchalantly explains his bars to you. Perhaps to check if you're listening closely: 'And your style's like fried chicken without the seasoning: / Nigga, that's bland'. See Danny talk about the closing lyrics to the song below.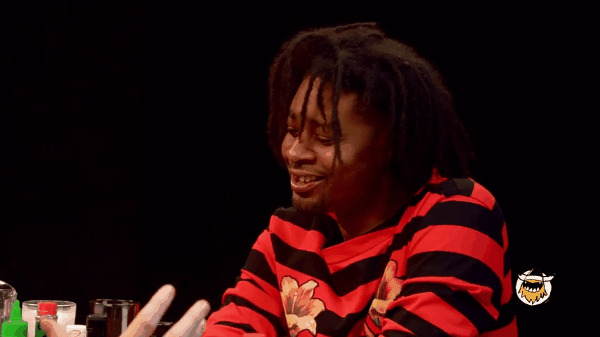 ..."And still fucking with them freak hoes / Stank pussy smelling like Cool Ranch Doritos." -Danny Brown, Monopoly
<iframe width="560" height="315" src="https://www.youtube.com/embed/ZgqZBbBCJL0?start=689"; frameborder="0" allowfullscreen></iframe>
To see 'M.A.A.D City' live is to lose your mind. Kendrick Lamar administers a harrowing account of living in Compton as a child, utilising imagery of his mother telling her family to duck from AK bullets during lunch. We can't blame you for not smoking Kendrick, especially if "your first blunt had you foaming at the mouth". Stay away from the angel dust, kids. Childish Gambino's Atlanta-flavoured trap banger packs a heavy punch when tackling the new-age dilemma of folks recording anomalous events for the purpose of getting likes rather than being directly involved. This disengagement of individuals from society is shown by the portrayal of an ignorant character: "When I hear that action, I'ma be Scorsese". A jazzy interlude is sandwitched (no Hodgy) by the following track 'Hive'. RadioTrain is still occupying the night time with a track that is peppered with dark imagery and aggressive bars. The aloof mood of the track can be summarised by a young Earl Sweatshirt referring to both his rebellious lifestyle and his atheism by saying "Ride dirty as the fucking sky that you praying to". Casey Veggies can be caught "over stove top / rapping" and Vince won't stop murdering on his performance.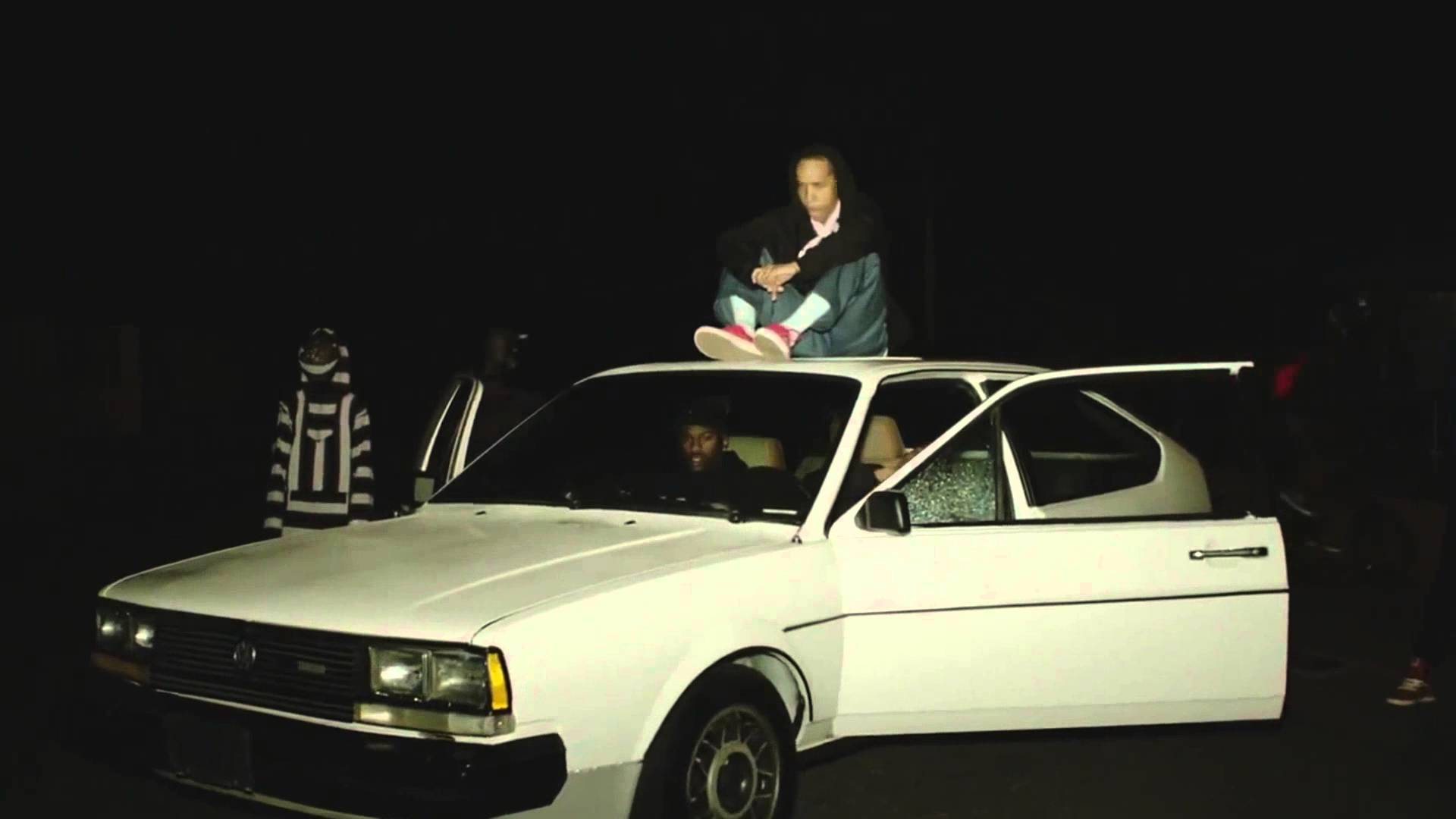 "Heat your home like Southern California Gas, police pass / Tell 'em "Free Smalls," off Palm with the heat drawn / Strapped up long as the chief for police armed" -Vince Staples, Hive
Joey Bada$$' sample-heavy scratching (a characteristic of the production by Statik Selektah) 'Curry Chicken' provides a brief moment of solitude from the noise of the playlist so far. The brass instruments and what appear to be notes from a xylophone coupled with Joey's soothing lyrics towards his mother are an effective closer to the album 'B4.DA.$$'. "I'm walking out the door / My mama just be smiling, cause she know / I got my back, ain't gotta worry" may serve as motivation to keep pushing for any listeners who have left home already. That's not to say we're done yet as Henry immediately sends us back into a swirling storm of conspiracy theories and poverty stories as told on Ab-Soul's 'Terrorist Threats'. Even the song title may prick up the hairs on the back of your neck due to the regularly running news stories in today's age. Another attack, you say? Well, that's 'new'. Ab-Soul and Danny Brown exchange manic flows and nightmarish wordplay while Jhene Aiko brings haunting background vocals to make a significant anti-establishment song. Bones is next to get a fire feature from Danny Brown with the song 'SeanPaulWasNeverThereToGimmeTheLight' (produced by Fameless). The track's easy groove is contrasted with an eerie and winding production to form a solid banger. That's one banger from an entire selection by Bones; expect more in future episodes.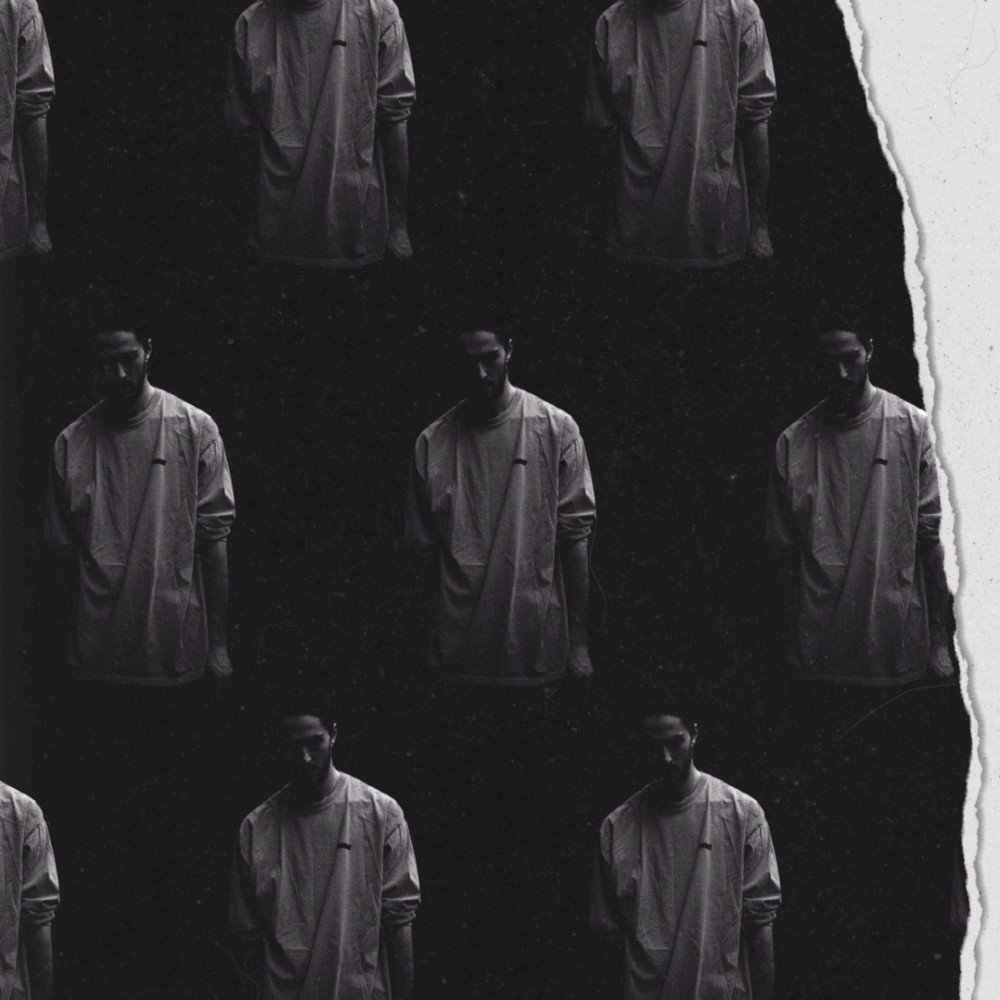 NoRedeemingQualities (Album) by Bones

As soon as the outro to the previous song comes to a close, Frank Ocean doesn't miss a beat at singing and rapping melodically on 'Solo'. He does hit those notes in the live performance of the song as well. The synthesised organs effortlessly carry Frank's picturesque lyrics, stating: "It's hell on Earth and the city's on fire / Inhale, inhale there's heaven". Seems like he's a supporter of "smoking big" and "rolling solo". The chill vibes continue to float through into '222' by one third of the Flatbush Zombies, Erick the Architect. The rapper exhibits impressive flows over his own production, mirroring a pitched-up verse of his with the bridge by female vocalist Bridget Perez to create a chill song to relax to. Finally, the outro had all the bases covered by Mac Miller. 'God is Fair, Sexy Nasty' (featuring Kendrick Lamar) is a ballad to the love interest of the speaker. "Your divinity has turned me into a sinner" is a contradiction that is shown to also bring balance: "And your beauty can even make hell have a winter". Exactly the kind of contrast we like here over at Cold Compress Radio, presenting you with the clarity of the highs and lows. The show ends with an old lady who may be Mac Miller's grandma telling a story of how she met her husband. It's a nice tale reminiscing of the good times lovers can enjoy over a lifetime, reminding us "how important it is to love, respect and care for each other". This theme as well as many others will be explored further on future episodes.
Thanks for stopping by. Hope you enjoyed the ride. -Henry Garlick
---