RadioTrain Ep3: A Reflective Account
RadioTrain Ep3 was released on Saturday 9th September. Below is a reflective account on the themes, production, and presentation of the show. Advisory: explicit content.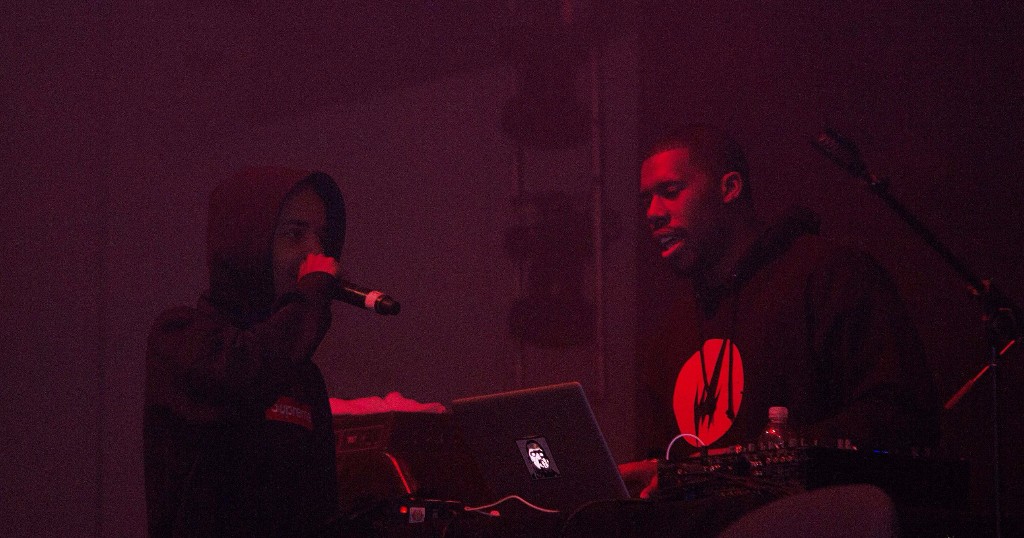 The show begins with 'Between Friends', featuring a couple of doom-inspired verses by Earl Sweatshirt and some meticulous production by Flying Lotus. A lyric by Captain Murphy (the alter ego to FlyLo) throws us back to last week's discussion of being a 'suburban disturbist' (see Ep2.) by the imagery: "This is why we had to bring the guns out / Rattled neighbors' windows every night until the sun's out". This imagery offers a sense of comradeship that also links with the song title, which could be interpreted to suggest either a transition between social groups or perhaps the trading of information 'among allies'. This evokes a motif of movement that is emulated by the twinkling and distorted design of the opening track shifting into the echoing and grimy beat of 'Untitled 07 | 2014 - 2016' by Kendrick Lamar, levitating you to a new realm of getting 'high'. The statement "Crew won't get you high as this" suggests that there are further levels of happiness to aspire to if one feels like their current contemporaries are static or even outdated, linking with the title of the previous song. A possible solution to this is in Kendrick's third verse which promotes the idea of personal economic growth with the yell: "Shut your fuckin' mouth and get some cash, you bitch", which could be intended to motivate the listener into gaining more cash flow and therefore 'levitating' one's financial situation. Here we see a change where money seems to be important than the value of friendship and this may be criticised as money is temporary but friends are forever. The clunking outro then steadily brings us to a brief moment of silence which is then penetrated by MF Doom's "mic check" and another take on wealth accumulation; "I'd like to take "Means to the End" for two milli'" is a nefarious motive for getting money by none other than "MF - the Super-Villain!". This claim of the end justifying the means may be a flawed aspect of utilitarianism as it is a rule that accepts evil action if it is then justified by its outcome. This advocates that getting money by any means may not be a morally sound idea if it's corrupted in practice i.e. by selling drugs for example; hence Doom's villainous persona. As we cast friendship to one side, Doom's music is an old-school throwback and the themes of economic ambition still 'scratch' true in today's rap music as shown by Kendrick Lamar.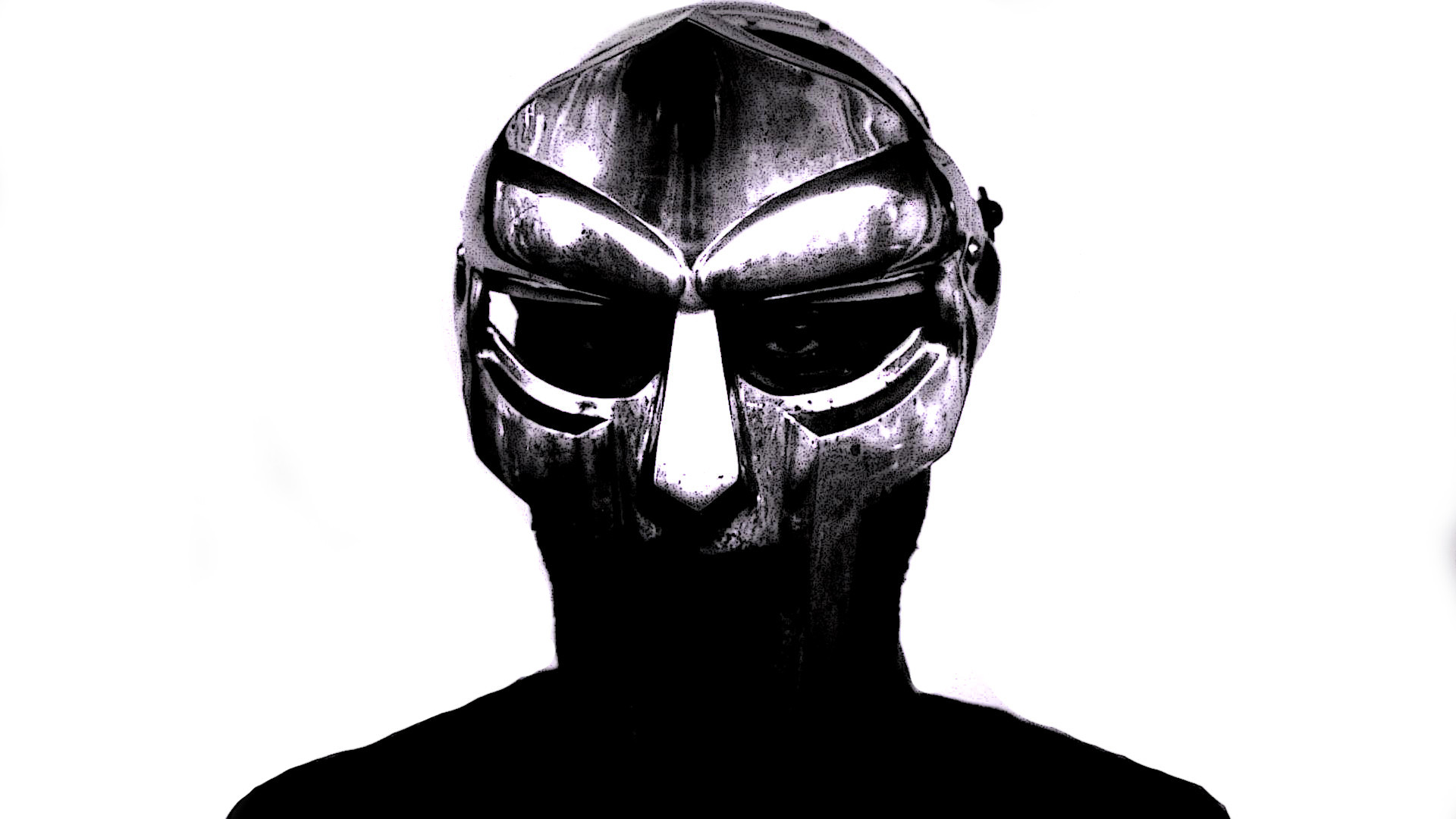 "Definition "super-villain": a killer who love children / One who is well-skilled in destruction, as well as building" - MF Doom, Doomsday.
'Land of the Free' by Joey Bada$$ attempts to tackle issues of race in "AmeriKKKa" by channelling a sense of hopelessness as a result of institutionalised racism towards African-Americans. The artist seems to be forging the song into an important tool for political change by addressing issues of racism and therefore allowing cause for dialogue to take place. The song avoids radicalism and simply states "We can't change the world unless we change ourselves", sharing the responsibility for everyone to have a significant impact on relations between races. This message is fired at the listener through Joey's choppy flows which then resonate into the epic piano chords and violins of 'I'm Not Real' by Mac Miller. The Pennsylvanian rapper has long surpassed his 'Easy Mac' days by the birth of spectacular verse rhythms which are then contrasted by the vast presence of Earl Sweatshirt's hook. The grandness of the song is pushed aside by this week's curve-ball, which takes the form of SZA's 'Drew Barrymore'; a slow jam that depicts the sorry story of a 'side hoe'. "I get so lonely, I forget what I'm worth" powerfully reflects the detrimental mindset of a speaker who desperately attempts to be accepted by a selfish partner because that is apparently better than nothing. She seemingly fails to understand why she is mistreated and is ashamed to ask if it is "Warm enough" inside her according to the supposed high standards of her love interest.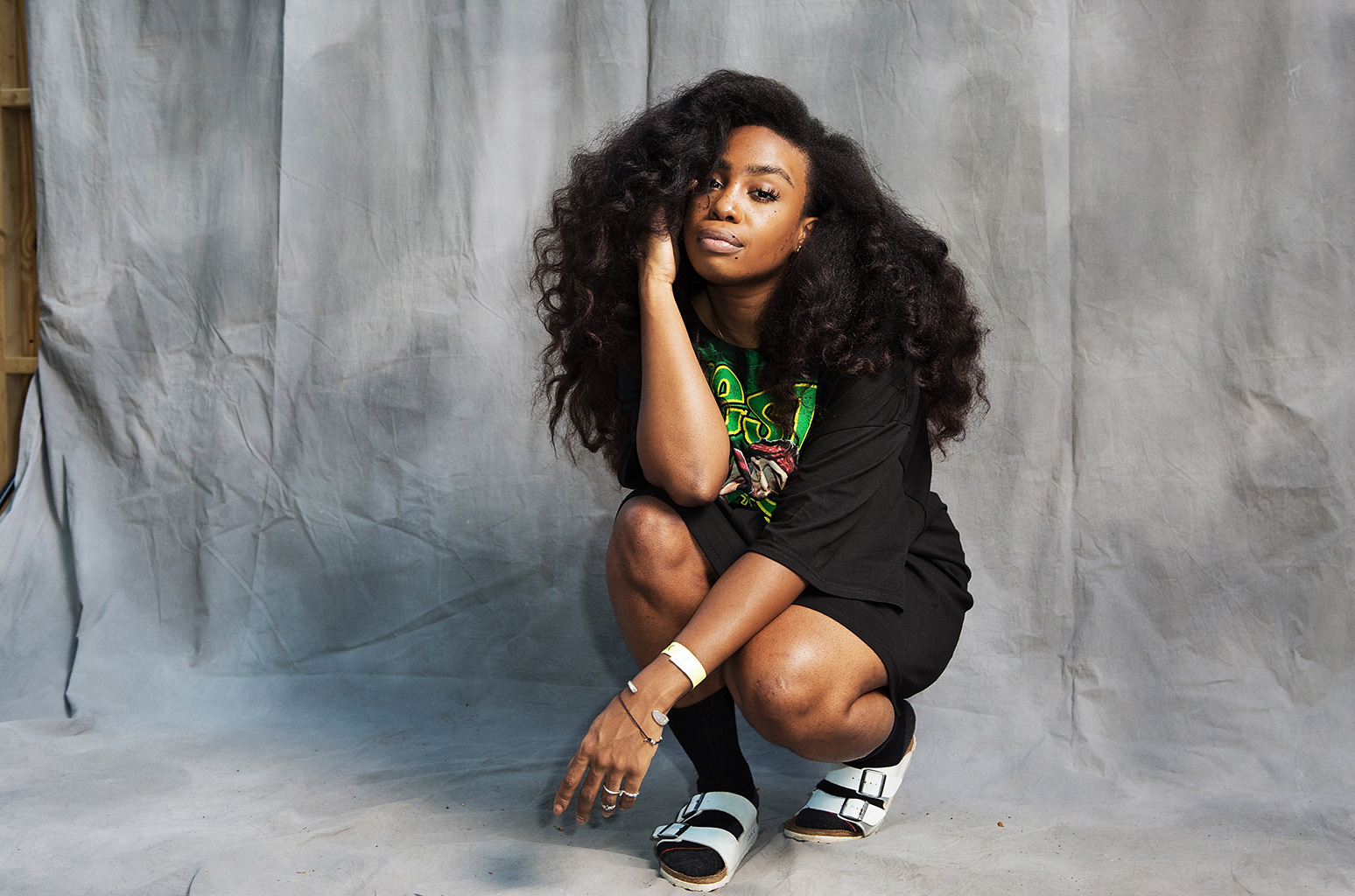 "I'm sorry I'm not more attractive / I'm sorry I'm not more ladylike / I'm sorry I don't shave my legs at night" - SZA, Drew Barrymore.
"How's everybody doing?" Henry asks as we are brought down to earth from an emotional peak and introduced to 'Love Can Be…' by Vince Staples; an amalgamation of hip-hop and house with a thumping bass for the breathy tones of Kilo Kish and brief moments of respite by Ray-J's singing. Vince exhibits his sense of humour with "Just crashed a sports car / So much for fast life", which cleverly contrasts an exuberant lifestyle with its resulting problems. The hook then drones into the tapping dance rhythm of Milo's 'Yomilo'; a similarly upbeat form of hip-hop not dissimilar from the previous track by an artist who also addresses casual racism: "Yo Milo, you make my very favorite nigga music". The playlist seems to be picking up its pace at this point by seamlessly transitioning into the floating beat of "Do Yoga" by Rae Sremmurd (spell their name backwards for a cringe), which makes way for youthfully charged lyrics and melodic flows. The track is produced by MikeWillMadeIt, who frequently collaborates with the duo and embellishes this track with wispy notes, rapid high-hats and oriental samples; evoking the Eastern origin of yoga practice. Up next is the "classic SoundCloud banger" 'Butterfly Effect' by Travis Scott; an artist who's characteristic impression of autotuned and expensive production often pioneers the Top 50 charts on many music streaming services. Seems like we're 'getting lit' at the mercy of clever marketing algorithms manipulated by a minority ruling group. Stay woke, fam.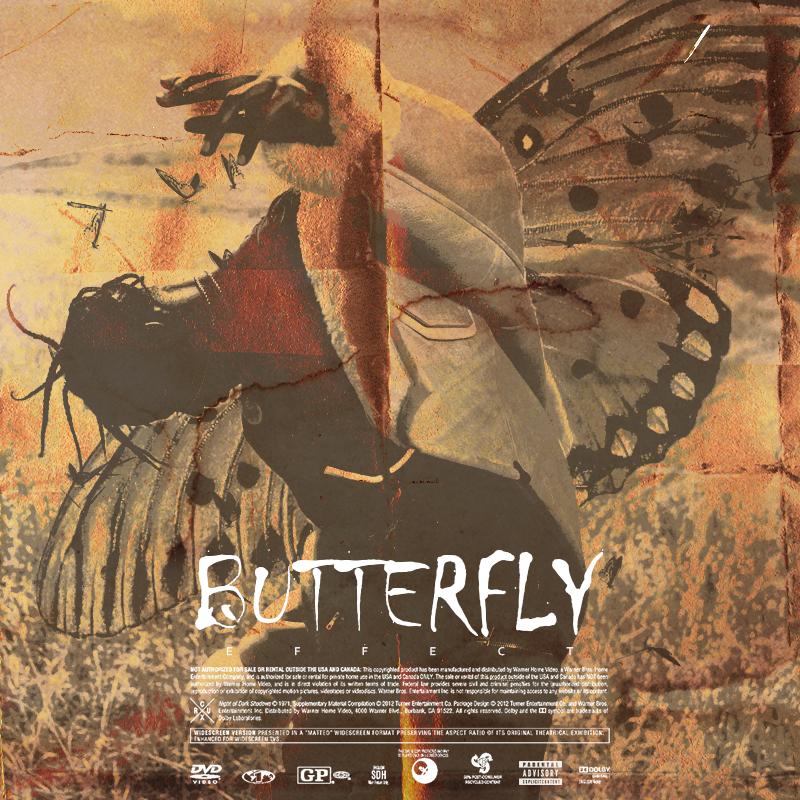 "For this life, I cannot change / Hidden Hills, deep off in the main / M&M's, sweet like candy cane / Drop the top, pop it, let it bang" - Travis Scott, Butterfly Effect (Prod. by Felix Leone & Murda).

Mixing ice tea and lemonade is colloquially known as an 'Arnold Palmer' (who was also an American born professional golfer, which is the main subject of the track by Ratking that allows us to reminisce on the dwindling light of this season: "What a time, run around, not a soul is stuck inside". The drink is symbolic of New York in the summer and this imagery is delivered by stylistic flows traded back and forth by 'Hak' and 'Wik' over mechanical-sounding production by Sporting Life. Just as the expressive saxophone outro trails off, 'Really Doe' makes itself immediately comfortable by a punching beat that implies it was made from the spirit of a xylophone and the deep atmosphere of a piano's far left-hand-side. This posse cut features Ab-Soul (who hammers further the opening flow laid out by Danny Brown: "Still wicked as Aleister, Crowley niggas know me well") as well as a dominant structure by Kendrick Lamar (who fully delivers a hook, bridge and verse: all flames). Then as the beat falls away Earl Sweatshirt commands us to "Listen" to an intensely confident verse that presents the 'dropping' confrontation: "You gon' keep talkin' or are we lockin' it up?" which seems to be an advocacy for actions speaking louder than words. Wiki then returns with words that speak about actions, who's track 'Seedy Motherfucker' details the personality traits of a young man growing up in a large city. The speaker portrays a wise narrative on New York's weather, the presence of the police and the city's loneliness despite being so full of people.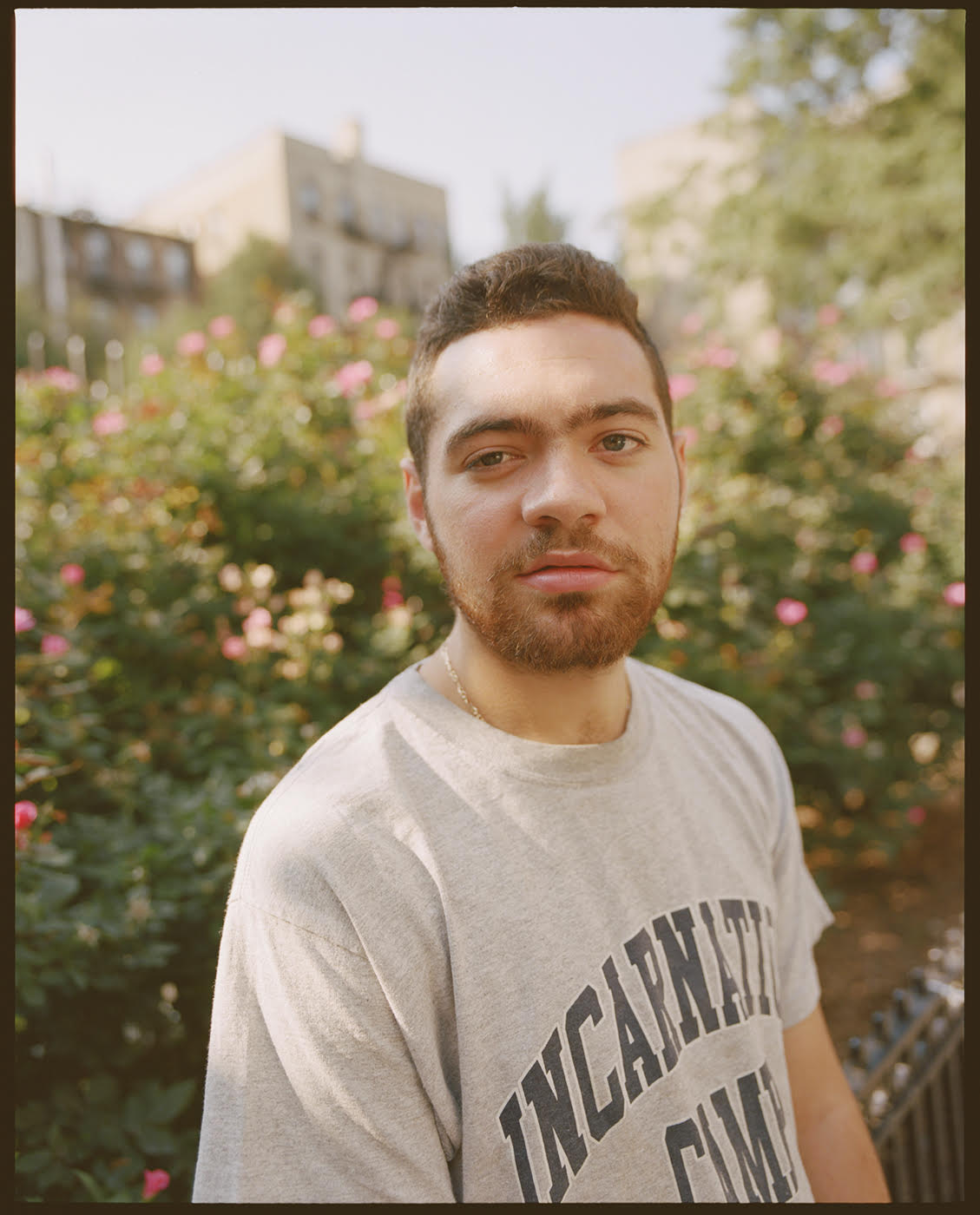 "I'm from New York when Wu-Tang was rising / Ain't from New York in the 80's when crackheads was wildin' / When it had the needle in it or when Malcolm was dyin' / I'm from New York when cops watch falcons is spyin" - Wiki, Seedy Motherfucker (Prod. by Black Mack & Archy [King Krule]). Photography by Eric Chakeen.

The tinny guitar riffs of Frank Ocean's 'Nights' pluck at the vibes by rocking out with sweet vocals that contrast a serious tone. Frank's relevance to this playlist is demonstrated by his history with west-coast rap group Odd Future and the second half of this song which features a nocturnal-style breakdown where Frank Ocean does indeed "hit 'em with the bars". Frank also focuses on the importance of getting cash by saying "Know you need the money if you gon' survive / The every night shit, every day shit" and the leaving vocals generate a sense of the monotony of ascribing to such a life driven towards '1s and 0s'. This despondent mood is carried further by Childish Gambino's 'Zealots of Stockholm' which ups the ante with a crushing bass that features eerie chanting and dope bars. The song is a montage of different moments and features Kilo Kish asking a prying question towards one's activity on the internet: "Is it real, cause you're online?", linking with the title 'Free Information'. Next up Bones hits you with 'that heat', screaming over the hardest beat of this week's show, which features a jagged bass paired with striding chords and what sounds like the rattling of a tin roof. Bones often supplies heavy bangers that are characteristic of his music and this track serves as the opener to 'NoRedeemingQualities', the most recent of his prolific projects.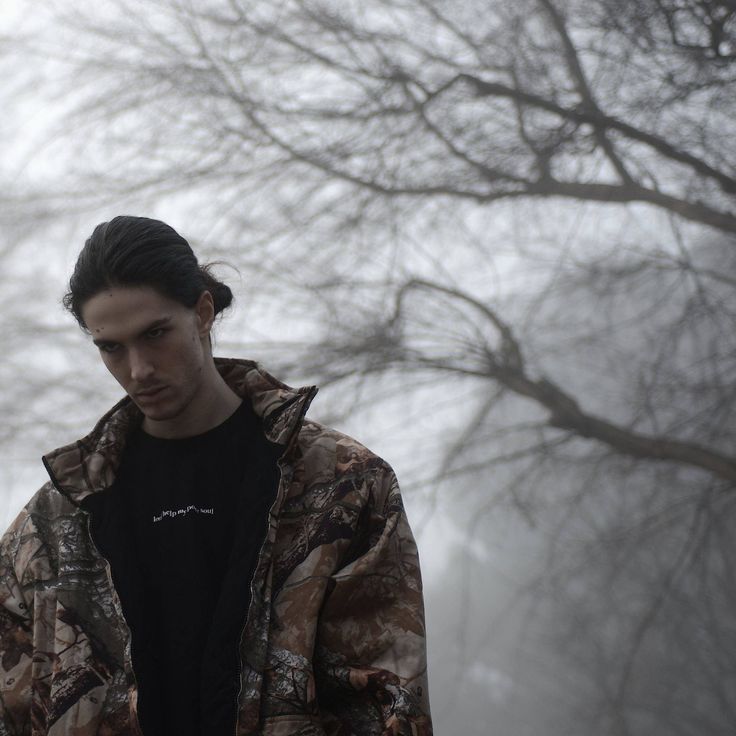 "I will rise from the fire / Finna blow away with the breeze / Reporting live from the core / Making it hard to breathe" - Bones, Oxygen.
No momentum is lost when Ratking rebound with 'Canal', a screeching ode to Canal Street in New York that 'sports' the appraisal for the 5 different types of "cold cuts" one could buy on said street. It's incredibly fast paced rhythm and loudness is (perhaps intentionally) like that of a moving train and much of the music by this rap crew pay dear homage to their home: "a city that you breath". An artist that offers a contrast to this 'home-town loyalty' is Yung Lean (a 'cloud rapper' from Sweden) who has previously referred to Stockholm as a "Ghost town" (See here). Lean's music is notoriously dark and his song 'Hoover' (produced by fellow Sad Boy: Yung Gud) begins with a rainy intro that is full of sombre tones and stabbed by a clanging rhythm. When chanting the catchy hook "wake up with some liquor in me" at a live show one paradoxically seems to be shouting at oneself to 'shake off' and rise above such an intoxicated and depraved lifestyle, resulting in a partial ego death. Cold Compress Radio approves. Next up from the trap pile is 'Love Scars' by Trippie Redd which is an emotional and melodic ballad with impressive vocals over a buzzing bass. Contrasting the position SZA was in earlier, the song details the harsh result of leaving someone but also retrospectively claims it's for the better; not only drawing apt comparisons with Lil Uzi Vert for vocal style but also for subject matter.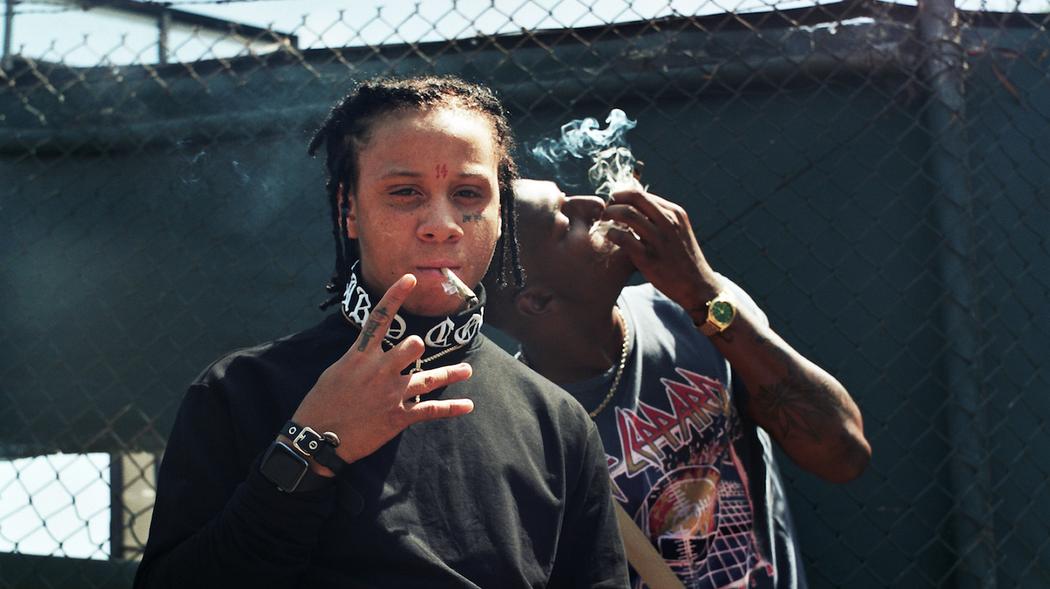 "Girl you got me going out, bad / Girl you got me real sad / Devil in me make me mad" – Trippie Redd, Love Scars / You Hurt Me (prod. by Elliott Trent).
The poignant vibes continue along a similar vein of sadness as exemplified by Earl Sweatshirt's 'Faucet', which seems to descend down the proverbial rabbit hole when approaching themes of relationship issues and drug use. This new generation of Earl Sweatshirt's music (when compared with his features at the beginning of this week's show) is much more skilful and still brimming with attitude: "Fuck out my face while I'm thinking". The speaker in this song aspires towards isolation and honing the art of productivity. This drab tone is diverged by the next song 'We' by Mac Miller, which feature soulful vocals by CeeLo Green and illustrates the illustrious quest for love: "I say we sound better than you or me". Should one's adventure for such companionship fail, one is at risk of relating to the topic of '911 / Mr. Lonely' by Tyler, The Creator. As previously mentioned on this review series (see Ep2), the speaker is solitary and unable to comfort oneself by purchasing expensive vehicles: "Five car garage / Full tank of the gas / But that don't mean nothing, nothing / Nothin', nothin', without you shotgun in the passenger". As the speaker directly appeals for help by asking the listener to call him via the emergency services we seem to be reminded of the fragility of being alone and the urgency of providing company to those who need it. Finally, the outro 'Blast' by Clams Casino levitates us to a higher level by giving us the opportunity to realise the importance of socialising and being there for each other.
Thanks for having me. Peace until next time. – Henry Garlick.
---