RadioTrain Ep7: A Reflective Account
---



JD by A$AP Rocky is a banger
 that has a jagged rhythm paired with a smokey and nocturnal beat. It's aggressiveness is a pleasure to vibe to and offers an effective energy booster to the start of RadioTrain Ep7. Next up is the classic-sampled intro to Samiyam's 'Mirror', which seems to communicate with the host by saying "don't talk so damn fast. I gotta to get a word in sometimes…" to which Earl Sweatshirt's vocals seem to respond. The hook seems to detail a speaker addressing themselves in the mirror, admiring how they have bettered themselves by saying "And what do I see? / Only the nigga I wanted to be". This may boost the confidence of the listener and such self-assuredness is continued into the next song by Mac Miller: 'Just Some Raps', which delivers an astute tone with rapid-fire bars: "Expert rhymer, never will I tire with these firestones / Might as well retire, go and find a home". The beat riffs with guitar samples and ambient bass drops that expand the size of the song, which then falls away to the steady pacing of 'Tell Me What I don't Know' by Danny Brown. The song builds tension by it's stripped down verse backing and the various hooks cleverly fit together by the end to form one continuous sequence of events that portray a poverty-stricken life in Detroit fueled by drug use and tainted by death.

"Lord Pretty Flacko Jodye stepped up in this piece / Bust my Glock to ensure that all you niggas rest in peace" - A$AP Rocky, 'JD'

 Up next is Yung Lean with 'Afghanistan' that features epic production; Leandoer's voice hypnotically repeats catchy rhythms to form an appraisal of being well-supplied with cannabis. The lack of lyricism is made up by the vocals seeming to be an extension of the beat by hitting particular beats meticulously. A need for lyricism is then satisfied by the bars after bars of Earl Sweatshirt's 'Wool' such as "50's in my pocket falling out like fucking baby teeth". The song features a strong chemistry with the feature by Vince Staples which then transitions into the first song of Vince's most recent album 'Big Fish Theory'. 'Crabs in a Bucket' presents cinematic production that then transforms into a dance beat with a quick groove and atmospheric vocals by Kilo Kish. The song uses an analogy of "Crabs in a bucket / Wanna see you at the bottom, don't you love it?" to compare the listener to being at the base of a system while the album title seems to aspire to push for something greater. Mac Miller's 'Break the Law' is next with an encore for the act of smoking weed, stylising it as being illegal and well worth doing. Although this positive attitude may be summarised by Juicy J's intro of "Get high, breaking laws", the song goes on to also present a contrast of such an activity: "Spending all your time just getting high will drive you crazy".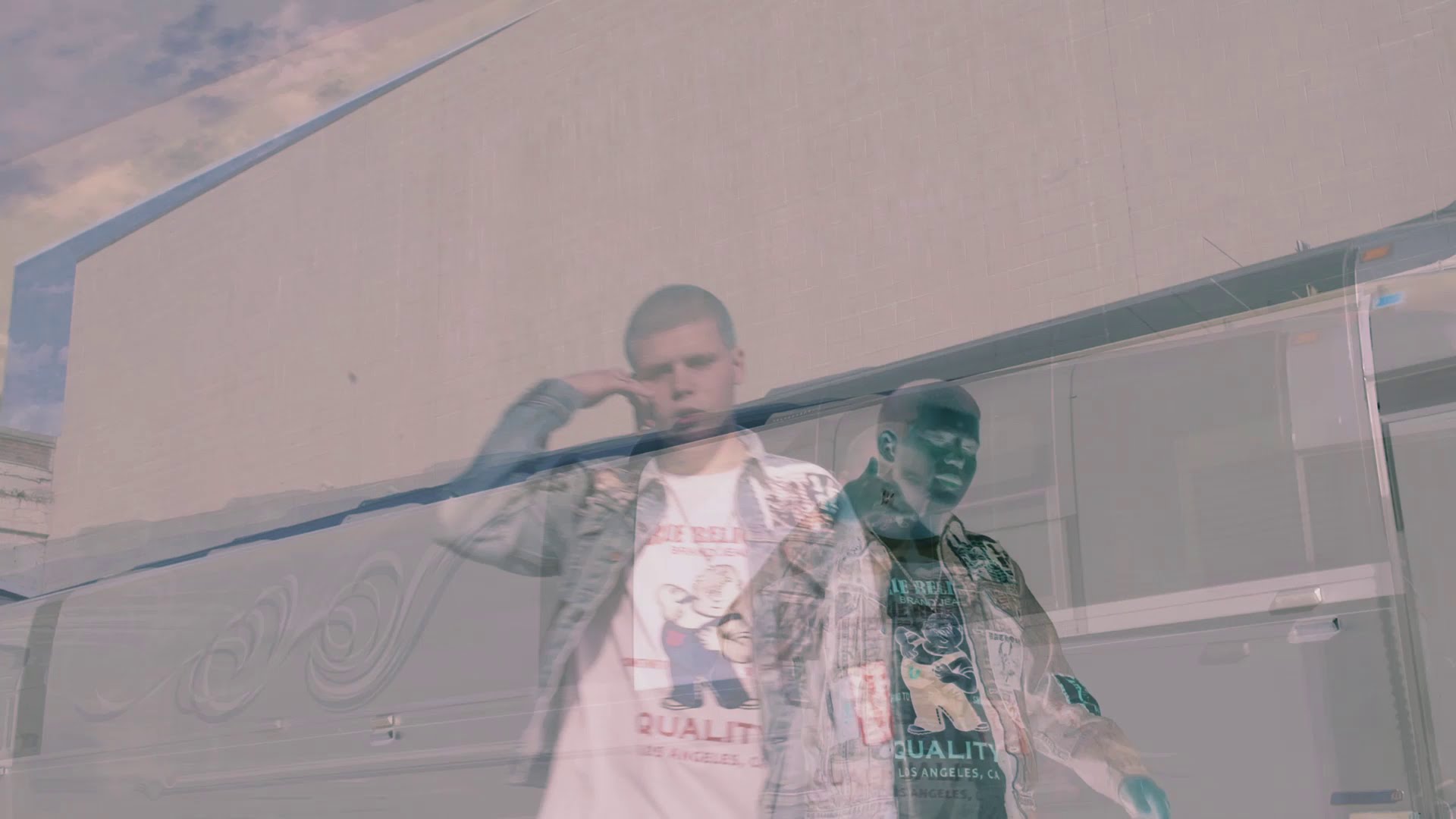 "Get glass interior, yeah I broke the barrier / I don't want that shawty, yeah, you should go and marry her" - Yung Lean, 'Afghanistan'
 G Herbo's 'Knucklehead' portrays a life of gun crime and drug dealing while also condemning such actions by the pejorative term 'knucklehead', implying such actions are stupid. While many rap songs seem to provide an accolade for nefarious behaviour, this track sets itself apart from the set effectively. The production by 'randomblackdude' (a moniker for Earl Sweatshirt) then fades into the vastness of 'Stigmata'. The song by Ab-Soul is peppered with religious imagery; the speaker compares their own painful struggles to that of Jesus': "I'm more than a man, I've been died and rose again / Left these holes in my hands, so you know who I am", assuming a role of credibility and one to have faith in. The journey then escalates into 'Dirty Harry'by Gorillaz, which is this week's curve ball by it's unusual fitting into the playlist. Nevertheless, the tune's rap verse approaches the theme of war to bring attention to the dark underbelly of overseas military intervention: "The cost of life, it seem to get cheaper / Out in the desert with my street sweeper". The next song also disguises a dark tone with a jolly beat as 'i' by Kendrick Lamar promotes positivity while also addressing gun crime in the hoods of America: "Ahh, I put a bullet in the back of the back of the head of the police / (I love myself)".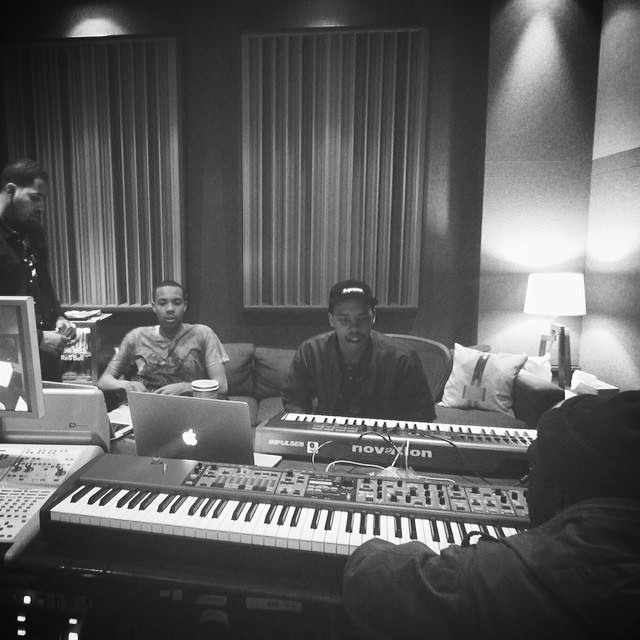 "'Member when I used to skip school, hit the block instead? / Diaries of a knucklehead" - G Herbo, 'Knucklehead'.
 'Going No Place' by Milo presents an account of a speaker who's hungry to do good but perhaps is unsuccessful as a result of the poor environment they have been born into: "Going no place because I remember yesterday". Next we hear 'I Can Tell'; a classic trap ballad by Travis Scott that has a dramatic sound and details drug use as a means of defeating emotional turmoil: "Take it up another notcher, take it up another notcher / I top a, pop a pill, pop a seal to forget about you". The emotions then hit another level with Kanye West's 'Real Friends', which has a subject matter that contrasts its title by detailing different cases of poor friendship. The pained lyrics by Ty Dolla Sign coupled with soft background vocals create a somber tone that allows us to empathise with feelings of betrayal. However, we don't let this get us down as 'Lift Me Up' by Vince Staples immediately washes into the room and the grinding beat may give the listener cause to be hyped. The lyrics "Fight between my conscience, and the skin that's on my body / Man, I need to fight the power, but I need that new Ferrari" emulate an internal struggle of being against a corrupt system but also playing into its hands by consuming sports cars.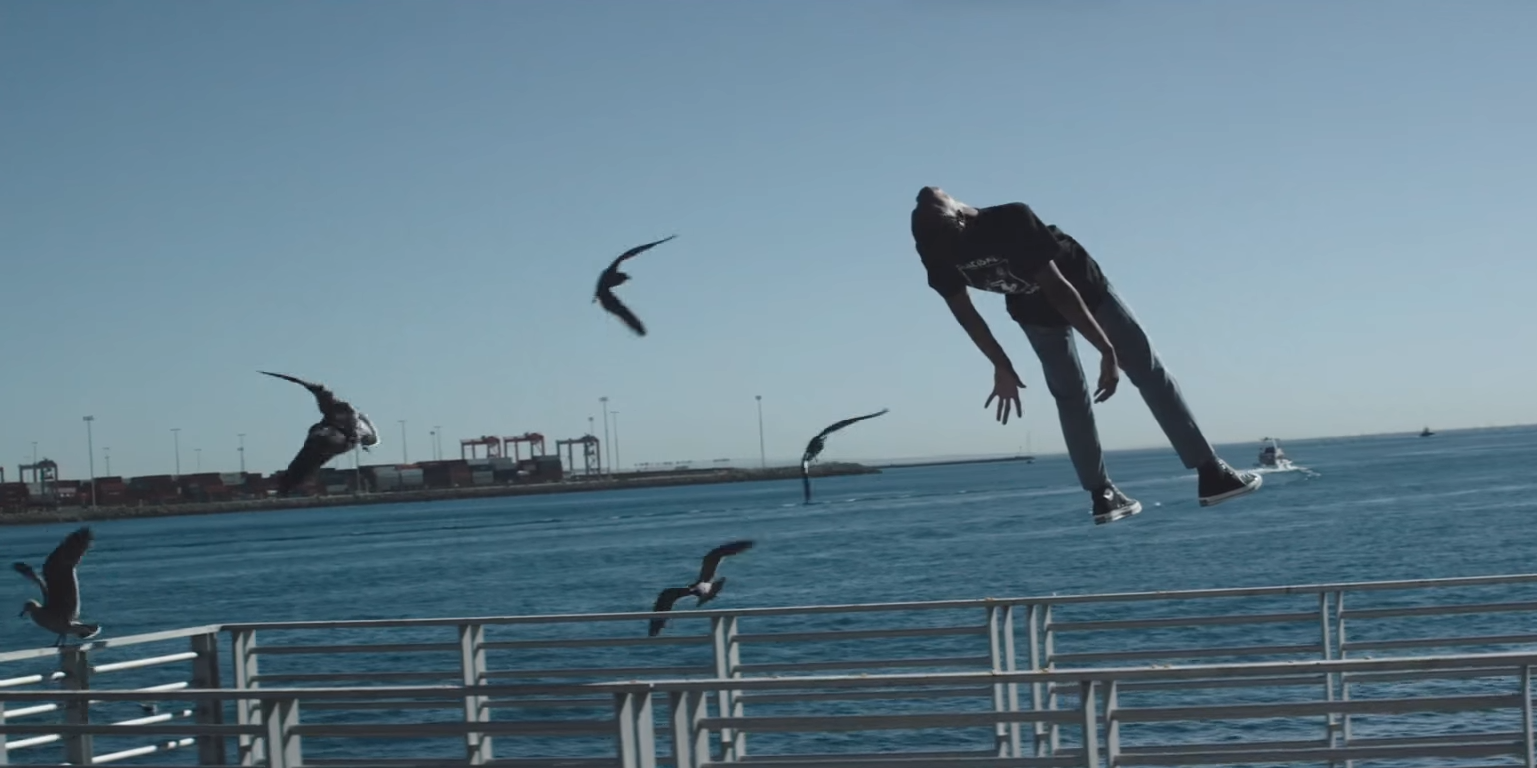 "See, this weight is on my shoulders, pray Jehovah lift me up / And my pain is never over, pills and potions fix me up / I just want to live it up, can a motherfucker breathe?" - Vince Staples, 'Lift Me Up'.
 Kendrick Lamar's 'Institutionalized' details the corrupting power of money and how it affects people differently. The title indicates that our capitalist system is causing people to go insane by a love of money. The idea that "You can take your boy out the hood but you can't take the hood out the homie" is shown by the speaker's contemporaries contemplating thievery at an award show: "You lookin' at artists like the harvests / So many Rollies around you and you want all of them". The next song is an industrial and urban-sounding banger by RATKING called 'Makeitwork' that details a speaker working hard to achieve prosperity. The song seems to have a frustrated tone as result of not yet finding a way to be successful: "I've been living my whole life just tryna make it work / Whether it's spitting or it's writing tryna make it work", solidifying Wiki's place in the New York underground rap scene. The sound continues along a similar sonic pathway by the track 'God Bless Me', featuring Sporting Life and Skepta, which is a lighthearted account of appreciating one's accolades, contrasting the subject of the previous song.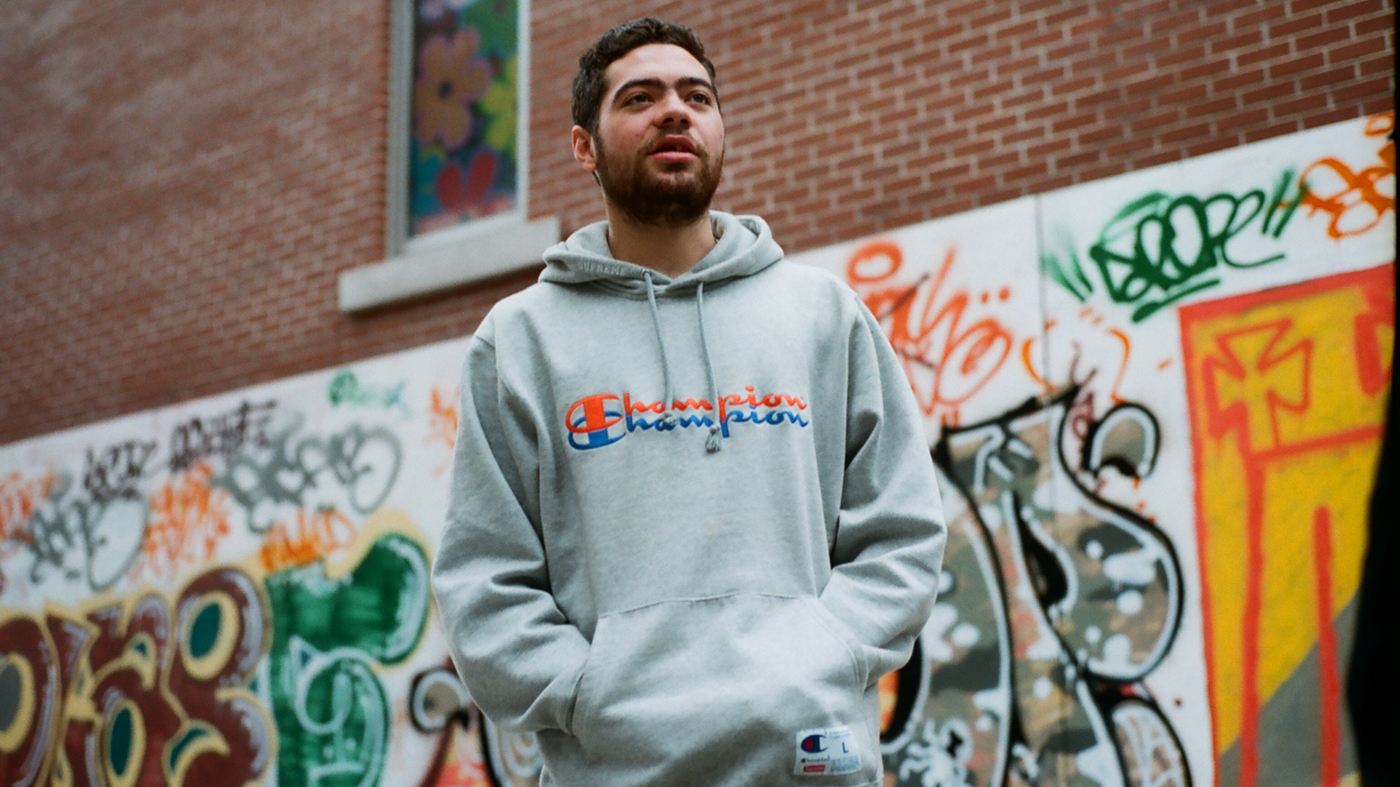 "And I protect her ya'll ain't even know the measures / That I will go I climb a mountain just to know she better / But that's whatever, dick her down, get my bread up / But most times I'm feeling blessed up" - Wiki, 'God Bless Me'.


 We then hear the the tension building repetition of "Raw backwards on all you rappers" from Ab-Soul's 'RAW (Backwards)', which is the opener to his most recent Crowley-referencing project 'Do What Thou Wilt'. The speaker seems to be declaring war on others in the game and has a determination to really strike a mark on the industry: "Spooky, hope your army got lots of armor / 'Cause we don't die, we just multiply, divide and conquer". Two more artists signed to TDE are up next with the fast-paced stomping rhythm of 'Collard Greens' by ScHoolboy Q, featuring Kendrick Lamar. The track is a party banger with the speaker comparing their nightlife to being one to fight for: "Let's get it – nights like this, I'm a knight like this / Sword in my hand, I fight like this", which may inspire the listener to go hard on the dance floor upon hearing this come on. Kendrick then features again on Kanye West's slammer 'No Parties in LA', which details a speaker pleading with their spouse "Please, baby, no more parties in L.A.", highlighting a need to avoid the pretentiousness of such a sociable lifestyle. The speaker also humorously makes reference to the song 'Real Friends' by addressing a matter of hardware theft: "And as far as real friends, tell all my cousins I love 'em / Even the one that stole the laptop, you dirty motherfucker". Finally, the outro by RATKING 'So It Goes' is a punk-style banger that evokes the bustle of city life. The hook goes "Six million trains to ride, choose one / Six million stories to tell, whose one? / There's plenty as many as pennies in the futon", cleverly miniaturising large groups of people to that of a few coins in between sofa cushions; all writing their own unique tale.
---